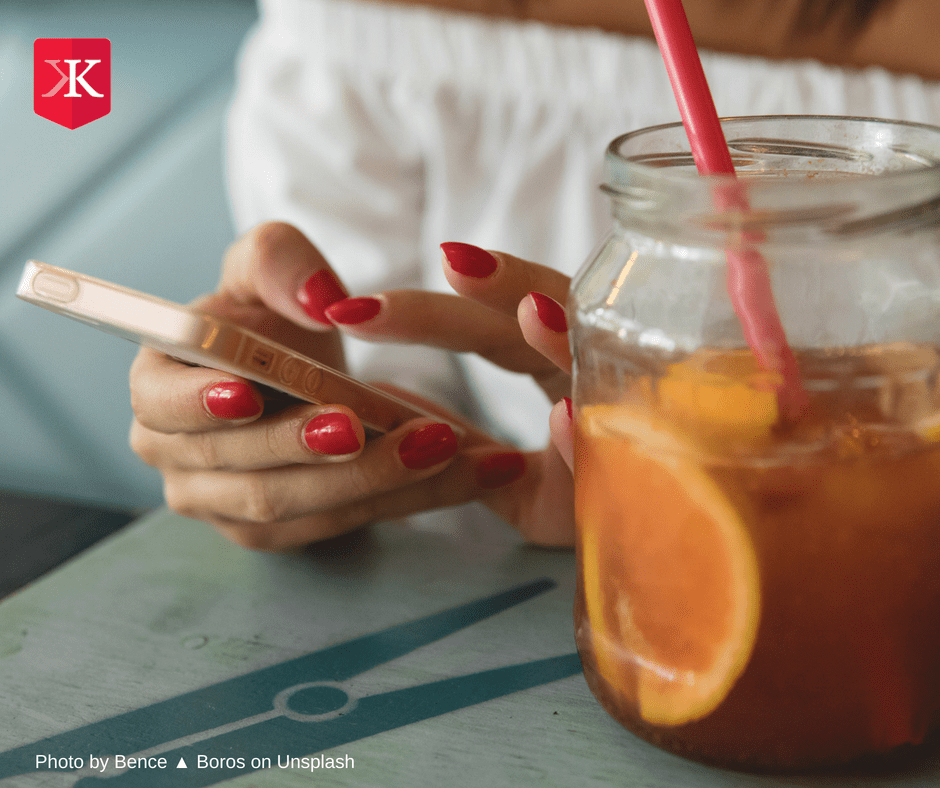 When you're in the thick of it, dating can feel like a chess match. With the amount of inconsistency, premature physical advances, and ghosting that happens in contemporary dating culture it's no wonder you second guess every decision and interaction.
As matchmakers, we have a tricky job of pairing couples based on what we know about them and their dating and relationship experiences. We also make those matches based on what they're currently looking for in a partner. Us making meaningful connections for clients requires collaboration and follow through from everyone involved.
The Match
Once a match is confirmed, and both parties agree to meet, our policy is to give the woman's phone number to the man so he can call to arrange the date on their own. At Kelleher International, we believe it's essential to have the full dating experience from the first interaction. Despite our best efforts, we still have instances where the guy never calls.
For the woman, it's confusing. What happened? I thought he wanted to meet me?
As the matchmaker, it's frustrating for many reasons. Matchmaker Nahla Grafer explains, "When a client drops the ball by not calling or by missing a date we feel that disappointment not only for the time and energy we put into finding their match but also for the woman or man who feels jilted."
Some matches are like finding the holy grail – whether from limited search criteria or geographical limitations – and when those fail to materialize because someone didn't follow through it's disheartening. Nahla continues, "Everyone in our network of singles is a representative of Kelleher. When I match them, I am held accountable if they don't show up the way I presented them. The optics are I don't know my clients or don't know what I am doing as a matchmaker. That's why consistency and follow-through are so important. We have to set each other up for success."
The Miss
Molly Davis, senior matchmaker, adds, "Years ago I encountered the "he never called me" scenario regularly, so I became diligent about setting clear expectations at the outset. I make sure to remind the client they are representing Kelleher, and this opportunity is one to be honored. And, I go so far as to pointedly ask, "Is there anything that might prevent you from calling her in the next two days? Please alert me if you cannot make the call for any reason so I can reset expectations with our other client."
The truth is, though, we can't go further than that.
Molly says, "We're in the "people business" and we all know people can be unpredictable and to expect that everyone will exactly behave as we'd like them to each and every time is unrealistic. Not getting the call or being stood up is one of the raw, ugly realities of dating and organic interaction. Kelleher International works with real people who sometimes behave in ways we least expect despite all of our screening and good work on the front end."
The Blowback
In matchmaking, when the follow-through doesn't happen the story doesn't end there like it might for someone who is online dating. They wonder what happened, but might never know. In matchmaking, you always find out. As part of the collaboration between elite singles and matchmaker, both parties are held accountable.
Kelleher matchmaker Erin Soskin explains, "We often receive blowback from scheduling mishaps. That great guy who no-called or no-showed can quickly trigger feelings of rejection and mistrust in a client. We do our best to make sure every connection goes as smoothly as possible, and both sides of the match are happy. Sometimes, it's just not possible. What is possible, though, is your control over assessing the situation."
The Benefit of The Dating Doubt
When a date fails to follow through and doesn't call or show up, don't immediately jump to the worst conclusion. Remember that someone else's action or inaction  has nothing to do with you personally. Every story can be told from varying perspectives, and you only have yours to go on initially. As matchmakers, we can help you get to the bottom of things as part of our collaboration. However, you must continue to show up as your best self even if the other person has not.
In our experience, the most common reason for missing that critical first call or meeting is typically the excuse of getting busy and not having the time. As annoying as it sounds, get overwhelmed by life these days is entirely relatable. Most of us are overworked and regularly over-scheduled with family, business, and adulting. When you add dating to the mix sometimes clients bite off more than they can chew. It doesn't make it right. It just makes them human. And, let's not forget the importance of timing when finding that special someone.
Erin says, "Those with the most success with us – and dating in general – can take things in stride and move on without a guarded heart. It's important when you feel the sting of rejection just to realize that your person is still out there. Dating is a numbers game so the sooner you realize this person must not be your person, the better. Consider yourself one date closer to meeting your special guy or gal."
Finding your perfect match isn't an exact science, but consistently showing up with an open heart and open mind makes room for magic. Would you like the support of a matchmaker during the dating process? We hope you'll reach out and learn more about Kelleher Matchmaking. Your love life is our business.