The fact that men generally prefer younger, more attractive women is nothing new. Charles Darwin theorized age disparity in sexual relationships as part of his greater, overarching evolutionary theory. In 1871 he examined human evolution and sexual selection in The Descent of Man, and Selection in Relation to Sex, followed by The Expression of the Emotions in Man and Animals (1872). However, when we set aside Darwinian theory, the age gap is tricky in matchmaking and the modern dating culture.
Around the world, contemporary studies tend to come to similar conclusions on the factors that play into the age gap of dating and relationships.
One popular explanation is defined as the rational choice model. This model implies that people seek partners who can provide for them; since men traditionally earn more as they get older, it indicates that women will prefer older men.
In American culture, many women get labeled "gold diggers" for choosing a mate in this fashion. But the rational choice dynamic paved the way for the woman looking for wealth to pair with the man looking for eye candy.
Today women are flipping the power script and creating their own financial opportunities and wealth. As a result, young women are less interested in the "sugar daddy" dynamic.
Various cultural values also factor into the age disparity in dating and relationships. For example, men and women that place a high value on having children will support a higher age gap. People today put less value on marriage in their younger years and are choosing to marry later in life. This decision also increases the age disparity in relationships.
The age gap isn't a bad thing, but it doesn't make for an easy relationship. At Kelleher, we make sure our clients are clear about their ultimate goals for the romantic match we're searching for on their behalf. If a client is seeking a mate 12+ years their junior or senior, we certainly talk about the benefits and pitfalls of the age gap.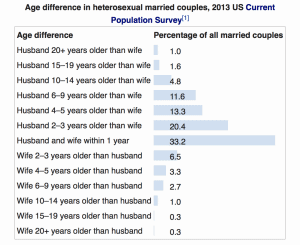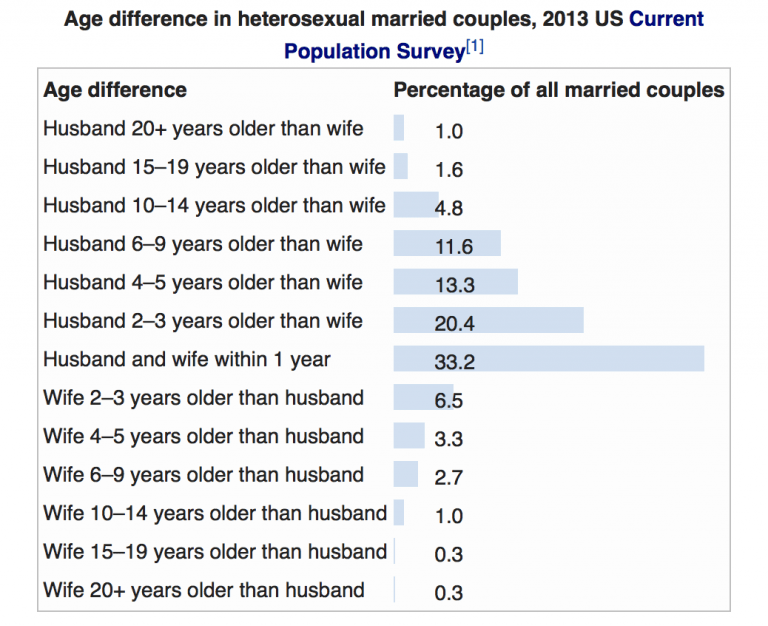 It takes real work to have an authentic romantic relationship with someone significantly older or younger than yourself. Matchmaker Erin Soskin explains, "We're a matchmaking service. We want to find our client their person – a lifelong fit. We're not for the swipers or people looking for something less than serious. Sometimes in life, we think we can have it all, but the truth is we have to prioritize what we truly value in our lives and our match."
Consider these questions we might ask a client who is seeking a much younger or older match:
What do you value in a romantic relationship?

Forget how old you are. How old do you feel?

Does it matter to you why somebody loves you – for love, or access, or wealth, or material possessions?

Do you want someone who gets you and enjoys the same things as you?

Are you willing to teach someone about the things you love and involve them?

In turn, are you open and willing to try new things that your partner enjoys?

Are you hoping to meet the partner with whom you'll spend your golden years?
We recognize age is just a number these days. 
We often talk with and about Kelleher clients not looking or feeling their age. Patty Russell, Kelleher CEO Club matchmaker, says, "We have 60-year-old men and women who look fifty. And if you didn't know their correct age, you would never guess. Clients willing to mitigate the stringent age parameters have much more success finding love."
"I leave age out of the equation as much as possible," states Kelleher Matchmaking Chairman's Group matchmaker Molly Davis. "However, when age-focused male clients insist on knowing the woman's age I like to answer with 'It's okay, she knows you're older, but I assured her you could keep up with her.' She might only be a year or two younger than him, but it usually yields silence. I follow that up with the challenge for him to meet her and then let me know how old he thinks she is."
Molly continues, "When gentlemen clients request matches much younger I ask them to help me with the selling points since the type of woman he describes can find someone like him but her age. It's necessary to have transparent communication about these sorts of things so we can work together toward the same goal."
The bottom line is we're going to do our very best to make each and every client happy. There are always some tough conversations and a few hurdles between the starting blocks and the finish line – especially when it comes to age – but that's what matchmaking is all about. Share your thoughts on the age gap in dating and relationships with us below!