Photo Above: Amber Kelleher-Andrews with Ne-Yo and special guests at the '2020 Success to Significance Retreat' on Neckar Island.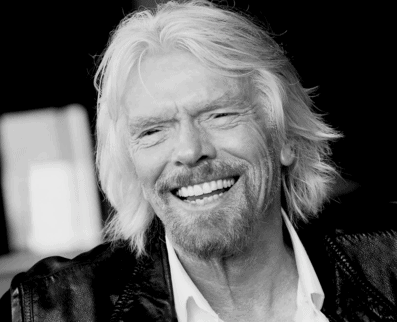 "I'm delighted that Necker Island will be hosting this Leadership Gathering in Partnership with our friend, Amber Kelleher-Andrews. I look forward to welcoming you to my home on Necker Island!"
– Sr. Richard Branson, Virgin Founder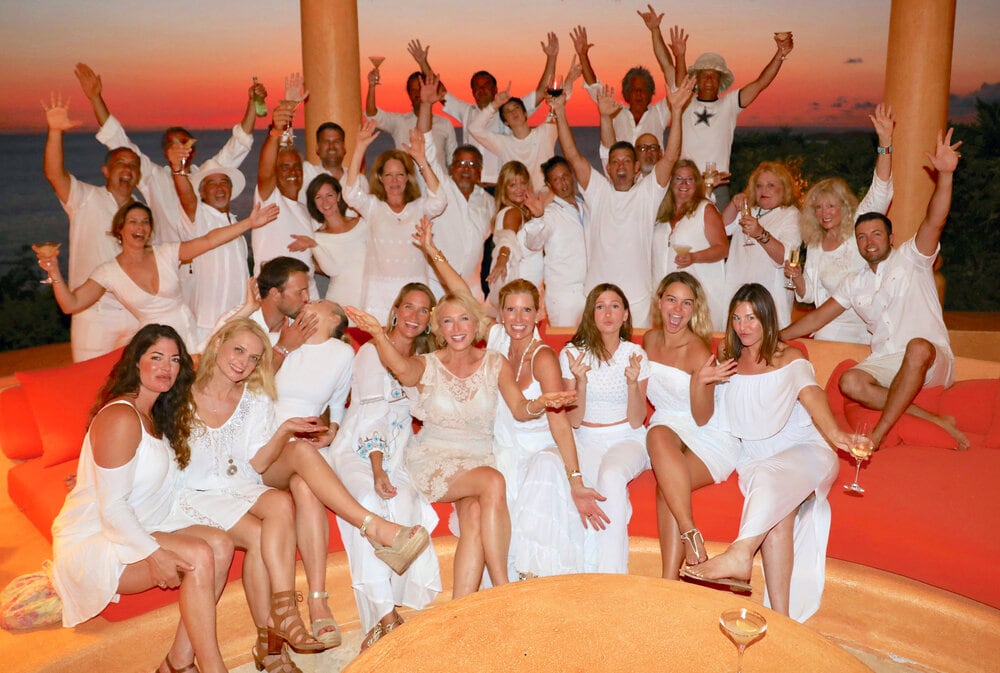 "Our core philosophy is designed around connecting people on purpose."
There is no greater purpose than shared experiences that help shape our world and form deep one of a kind relationships. From discussions about individual purpose on Richard Branson's Necker Island to exotic Safaris in Africa experiencing the environment and how to preserve nature's beauty to elegant dinner parties and gatherings with the most interesting people in the world. Kelleher International Events bring us all together for higher purpose.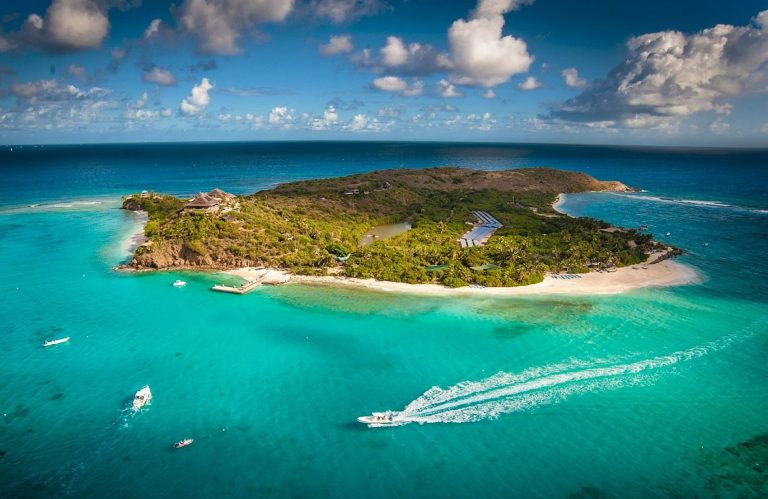 Success to Significance 2021 at Necker Island with Kelleher International, Virgin Unite, and Sir Richard Branson
Saturday, August 28, 2021
– until –
Wednesday, September 1, 2021
We are delighted to announce the new scheduled date for the Leadership Gathering, co-hosted by Sir Richard Branson and Amber Kelleher-Andrews. The Success to Significance Gathering will be held beginning Saturday, August 28th through September 1, 2021, at the Branson Home on Necker Island. Your stay promises to be a one-of-a-kind experience – meeting an incredible, small group of accomplished people and hearing from brilliant speakers moderated by our coaching partner Alexander Grashow.
Richard and Amber have been partnering for over six years, resulting in millions raised for critical work on the front lines of some of the toughest issues on the planet. Of course, it would not be a Virgin event without having a lot of fun along the way including our entertainment special guests.
This is a limited event for current and former Kelleher Members and by invitation only. Click here to watch a recent Gathering video
As you can see, this event has sparked connections between successful entrepreneurs and business leaders who, through friendships forged on Necker, have made a significant impact in the world through the issues that matter most to them. "Success to Significance" is what it's all about and always great synergy between the business minds that make up the "think-tank". When we add the inspirational speakers that join us on the island, special entertainers, and a few socially impactful celebrities that have amazing, personal stories to share and it creates an incredibly well-rounded group of passionate, brilliant minds for socially impactful discussions.
The beautiful island has only 10 FIVE STAR suites (shared occupancy) available at this time – so there is a limited number of attendees at this small private gathering. The rooms will fill up fast, so if you are interested, please let me know. We are available to answer any questions that you may have and are truly looking forward to sharing this trip of a lifetime with you!
For more details see YOUR INVITATION HERE and if interested, please contact me at [email protected] or call 1-415-488-1777.
We look forward to hosting you at Necker Island!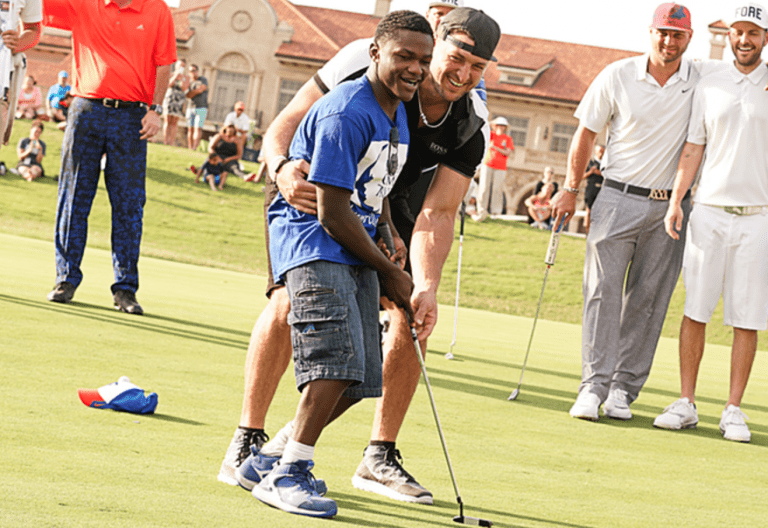 Tim Teebow Celebrity Golf Classic (POSTPONED)
Due to Coronavirus the Celebrity Golf Classic has been postponed. Please stay tuned for updates.
The annual Tim Tebow Foundation Celebrity Gala and Golf Classic is an opportunity for Tim to host his celebrity friends for a weekend of fun and entertainment in partnership with Kelleher International. 100% of all net proceeds from this event directly fund our W15H Program, Timmy's Playrooms, Tebow CURE Hospital, Orphan Care, Adoption Aid, Night to Shine and Shine On.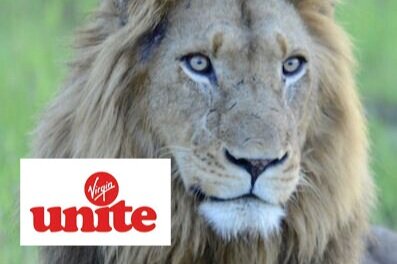 Ulusaba with Richard Branson and Virgin Unite (POSTPONED)
Due to the Coronavirus, The Ulusaba Africa Trip with Richard Branson has been Postponed.
Ulusaba is Sir Richard Branson's private game reserve in South Africa. The resort sits entirely within the Sabi Sand Reserve near Kruger National Park, surrounded by 13,500 hectares or 33,000 acres of open bush. The hills of Ulusaba are spectacular as they rise above the surrounding terrain, offering a view unsurpassed anywhere else in the reserve.
The group will meet up in Johannesburg, where we'll get a grounding for South Africa's recent history and the current state of development. We'll also connect with and mentor some incredible students and burgeoning entrepreneurs. We've found these exchanges moving on all fronts. It's a huge opportunity for both sides to learn from one another. We'll then meet up with Richard in Ulusaba, his private game reserve. Ulusaba was voted as the #1 resort in Africa in the Condé Nast Traveler Readers' Choice Awards and ranked as the third-best resort in the world. Situated within Sabi Sand private reserve, connected to Kruger National Park, and surrounded by 33,000 acres of open bush, you will have a safari experience unlike any other in the world.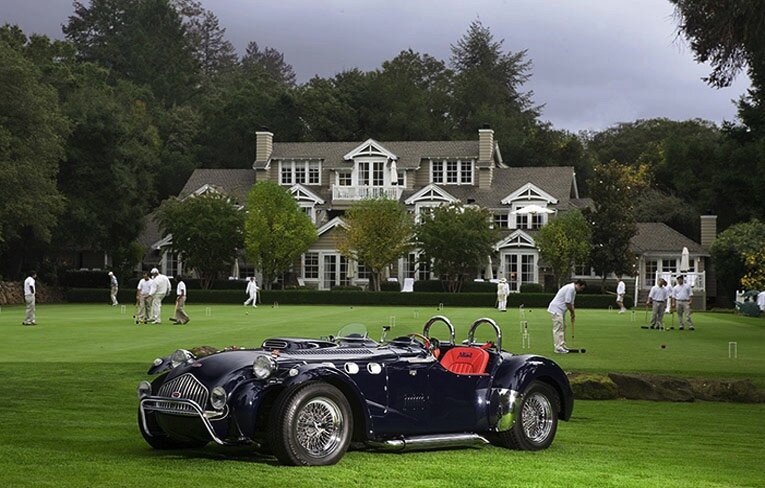 Vines + Vibes (SOLD OUT)
Due to the Coronavirus, the Vines & Vibes Concert will now be held online.
Get ready to dance the night away! Vines & Vibes, presented by BottleRock, provides a unique opportunity for attendees to experience performances by BottleRock's special guest artists – in an intimate setting during the VIP Pre-Lounge and on the main stage during the dinner & program. Enjoy an exclusive evening at Meadowood Napa Valley with local wines, craft cocktails, dinner by James Beard honoree chef Alejandro Ayala and the ultimate jam session.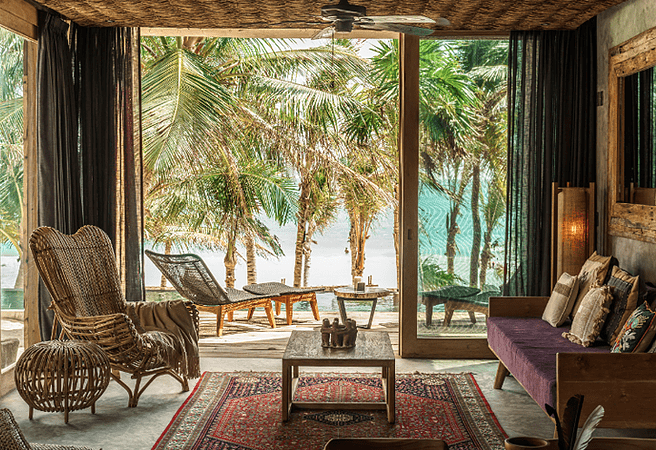 Mission Be Tulum Retreat (SOLD OUT)
Join us for a philanthropic mindfulness retreat designed to explore your inner and outward world! Discover Tulum, while being present to the gift within yourself and nature. Let us take care of you, as you rest and become inspired in a beautiful city on the Caribbean Sea. Explore with us the gifts of mindfulness, compassion, and friendship as we connect, rest and explore Tulum.
Retreat Purpose: To give you a deep enriching mindfulness experience in Tulum, while supporting Mission Be's vision of bringing mindfulness to schools.
Tulum is nestled in the state of Quintana Roo, Mexico, along the east coast of the Yucatán Peninsula. With pristine beaches and lush tropical jungle, lies this charming little town, that is in utter harmony with nature. Tulum rests at the site of a pre-Columbian Wayan walled city and was one of the last cities built and inhabited by the Mayans. Come explore the beautiful and magic of Tulum, get lost and found here with us for the trip of 2020, meet new people and bring old friends, as we find our way on this epic adventure in the jewel of Tulum.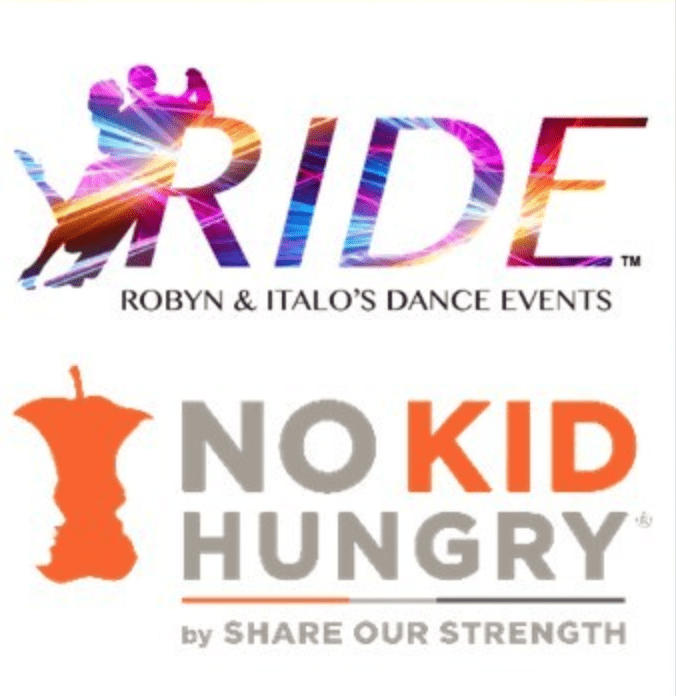 RIDE Dance to End Hunger
Saturday, May 8, 2021 from 6 p.m. – 11:00 p.m. at City Market Social House, 1145 S. San Pedro St. in Downtown L.A.
Benefiting NoKID HUNGRY, this star-studded dance event features Jane Seymour, Christine Devine, Linday Arnold and Jensen Arnold from So You Think You Can Dance and renowned chef Mary Sue Milliken.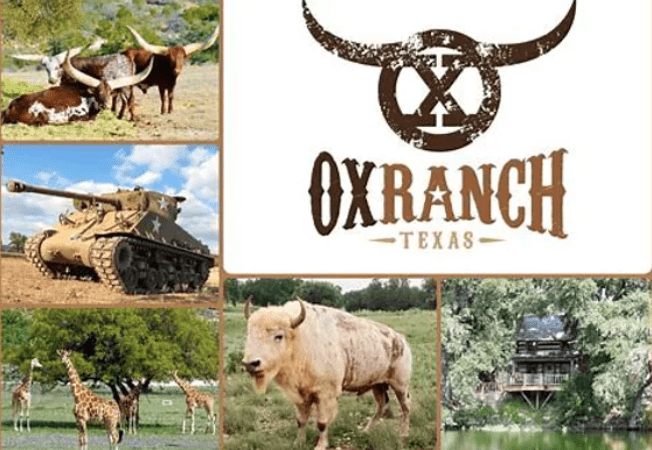 Hunt for Significance (SOLD OUT)
2021 date TBD.
Join the Community of Purpose on an adventure to explore incredible ways to focus our energy towards leading truly significant lives. Held at the most exciting ranch in Texas, Ox Ranch Lodge! Ox Ranch is like no other place in the U.S. You step off the plane and feel like you are in Africa. Although known primarily as a hunting ranch; The mission of Ox Ranch's Founder is on wildlife preservation and it shows….the ranch boasts of over 18,000 acres and is filled with thousands of exotic animals, from over 40 different species with lodgings and accommodations that rival many of the world's finest resorts!
This is the perfect spot for us to lose ourselves in the surroundings and allow master facilitator and renowned speaker Alexander Grashow, to take us on a journey of discovery.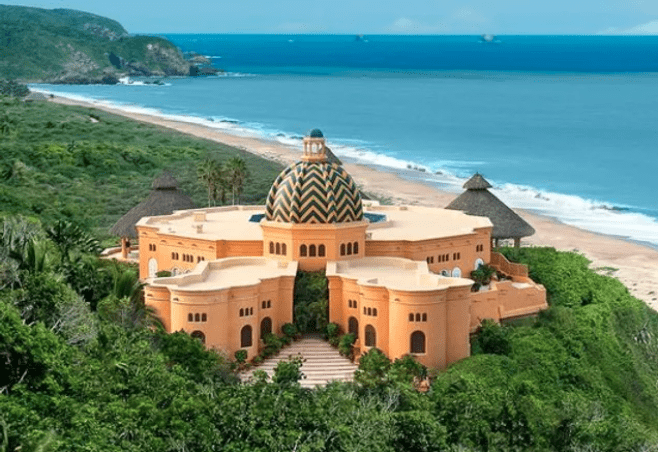 Reunion at Cuixmala (SOLD OUT)
2021 Reunion date TBD.
At this Retreat, we will be bringing together attendees from the Leadership Gatherings hosted by Richard Branson and Amber Kelleher-Andrews on Necker Island for an inspiring four days of celebration. Come help us inspire and co-create new ideas that make a positive difference.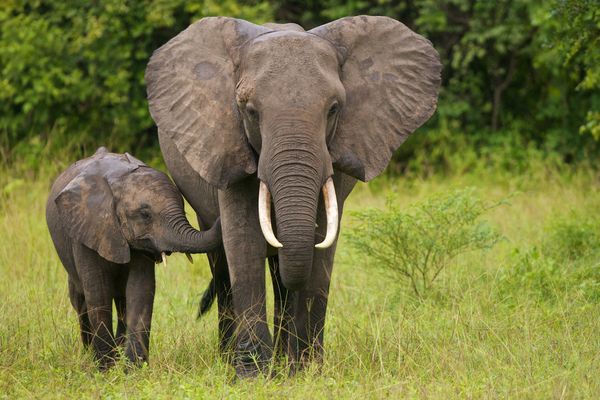 Wild Aid Gala (POSTPONED)
Due to the Coronavirus, the Wild Aid Gala has been postponed with new date TBD.
Join Amber, Jill and Elite Kelleher Matchmakers WildAid's star-studded gala fundraiser to celebrate progress in protecting endangered species and marine habitats. Taking place at the Four Seasons in San Francisco. Email [email protected] for more details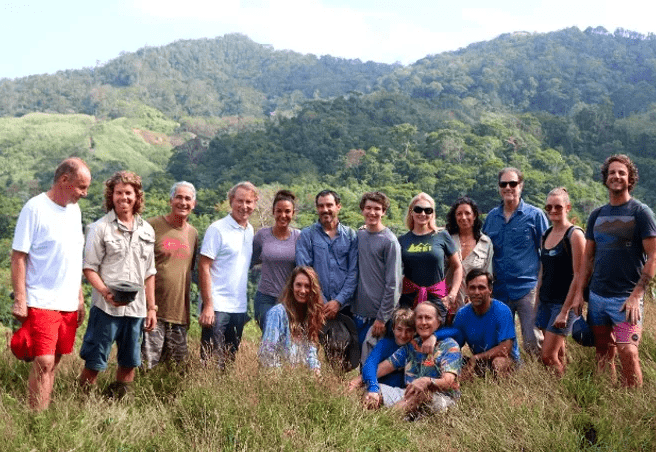 Exploring the Panama Jungle (SOLD OUT)
2021 date TBD.
Join Amber Kelleher-Andrews and an intimate group of change makers who believe in conservation as we embark on a rare jungle excursion in the heart of one of the most biodiverse hotspots on the planet, Panama's Mamoni Valley Preserve.
We invite you to join like-minded friends together on adventure hikes, jungle rafting and dancing under the stars as we enjoy local music and wonderful locally grown and sourced cuisine on this all-inclusive 3-night trip to Panama.
For information on these and other Kelleher events, call 1-415-332-4111 or email [email protected].