What's makes Kelleher International different from other matchmaking services?

Last week we featured a client with the ultimate dating mindset; this week we're exploring those elements of our matchmaking services that contribute to our clients' relationship success.

If you explore the dating and matchmaking services industry as a whole, there are a variety of options for someone looking to meet their match," suggests Kimberly Colgate, Director of Matchmaking. "It depends on what type of relationship you are looking for, how confidential you want to be, and how much leg work you are willing to do."
Often for those seeking a committed relationship or marriage, the digital dating solution gets old quickly.
Kimberly explores the alternative, "If you decide the online dating game isn't for you, local dating or matchmaking services are an option. With a price tag around $1k-$5k, you have someone helping you weed out potential suitors and connecting you with dates. The downside is you're working with a small team or sole matchmaker with a limited dating network and match selections."
The next step up from that is hiring a national or global matchmaking firm like Kelleher International.
"Plan to pay an upfront fee for national matchmaking services starting at $15k," Kimberly explains. "Just as with corporate headhunters, the typical contract engages a team of matchmakers to search for your match during a set time frame. It's important to explore how long the firm has been in business, the geographical areas they cover, and the business affiliations that give them a competitive advantage."
So what are those things that set Kelleher International matchmaking services apart from the rest?
In life, we learn all too soon that we can't please everyone. At Kelleher, we translate that lesson in our professional work as matchmakers by focusing on the one versus the many.

"We intentionally aren't for everyone," explains Kelleher International CEO Amber Kelleher-Andrews. "We create success by focusing our energy on members of the upscale singles market who are ready to find forever love."

Over thirty years, Kelleher International has set the gold standard in selective and personalized matchmaking. Armed with the most extensive private database of accomplished singles in the country, our "boutique" style of matchmaking assigns a matchmaker, client liaison and scout to our clients to provide a truly unique and personalized experience.

With this focused approach to exclusive dating, we implement systems to ensure quality and care for our segment of the singles community looking to meet their match.
One of the most important steps we take is to sift through singles before they even make it into the Kelleher network.
National Director Mary Moses says, "I like to equate it to the role your realtor plays when you're in the market for a new home – the one you plan to retire in and live the rest of your life. You don't blindly roam through neighborhoods and find the perfect house. An expert explores your likes and dislikes and presents you with the best options that match your style and taste. That's what we do for your love life."
When dialing in a match on this level, three keys drive our success.
Kelleher Clients Are Ready – Our clients are 100% single and searching for a committed relationship.
The Network Fee Sets the Stage – The KI network establishes a barrier to entry by charging a higher network fee. This narrows the playing field to a higher-income bracket where clients naturally have more in common when it comes to lifestyle expectations.
Professional Profiling – Certain types of singles emerge through the get-to-know-you process. With over 30-years of matchmaking experience, we are experts at discovering your hot buttons, interests and matching up lifestyles.
Matchmaker Patty Russell says, "There are matchmaking services out there that measure success by getting you out on dates. That's not how we work at Kelleher. We carefully consider the possibilities of each match and the reasons it could work before we present the idea to our client. I don't think other services spend the time that we do really vetting their matches."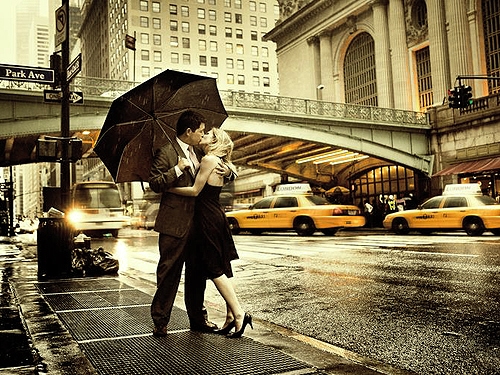 At Kelleher International, you get more than matchmaking services.
"Driven by our CEO, at Kelleher we are proactively involved in the philanthropic community, leveraging our connections and resources as a force for good," Kimberly explains. "We tell our clients that while we hope to connect them with the love of their life, they might also find a business partner, best friend or advocate."

Anyone who's actively dated in the last ten years understands the frustrations involved in finding love and the emotional rollercoaster ride it can be. The journey to finding the one is different for everyone. At Kelleher, our diverse team of matchmakers, client liaisons, and scouts strive to help you discover pleasure and personal growth in the process.

When you're ready, give us a call.