Saturday's WildAid gala, A Night in Africa, was a family affair for Kelleher International.
"What a spectacular evening! It was a perfect blend of work and family for me," explained Kelleher International CEO, Amber Kelleher-Andrews.
Amber, joined by husband Nico, son Roan, and daughter Tallulah, along with mom and Kelleher International founder, Jill Kelleher, are long-time supporters of WildAid and were thrilled to involve the firm again in this year's philanthropic efforts. Members of the Kelleher matchmaking team were also in attendance, along with friends and clients.
The WildAid gala is always an excellent opportunity for our matchmakers to network and host clients. We get to not only know them even better but also come together as a force for good while making an impact in the world.
Collectively, the Kelleher International network raised over $200 thousand in support of the cause. In total, the WildAid 2019 gala raised $1.8 million to build support for African conservation efforts and to end the illegal wildlife trade.
Academy Award-winning actress Lupita Nyong'o was honored as one of this year's Wildlife Champions for her partnership with WildAid in support of the organization's message, "Poaching Steals From Us All."
Special Guest Djimon Hounsou introduced Bonang Matheba (Queen B), a South African media personality, who will receive the E! People's Choice Award for African Influencer of 2019.

Additional gala attendees included Ashley Bell, John Corbett, Taylor Dayne, Bo Derek, Blake Freeman, Madison Hildebrand, Peter and Corie Knights, Eva LaRue, Jason Lewis, Louise Linton, Mena Massoud, Thomas Middleditch, Carter Oosterhouse, Graham Phillips, Maggie Q, Eli Roth, Amy Smart, Jennifer Tilly, Jonathan Tucker, and more.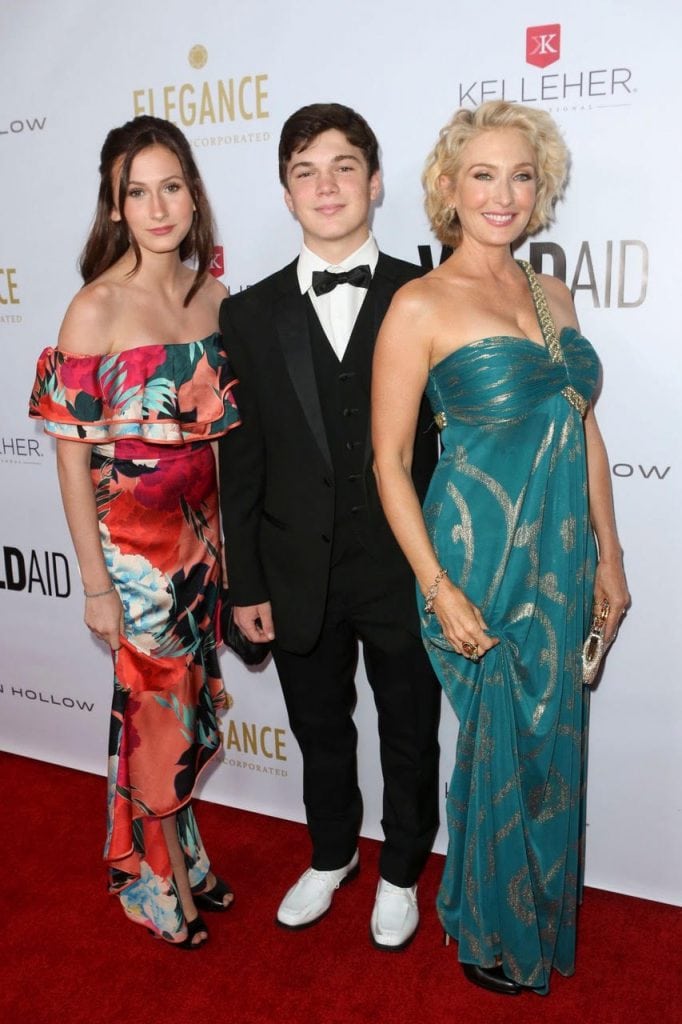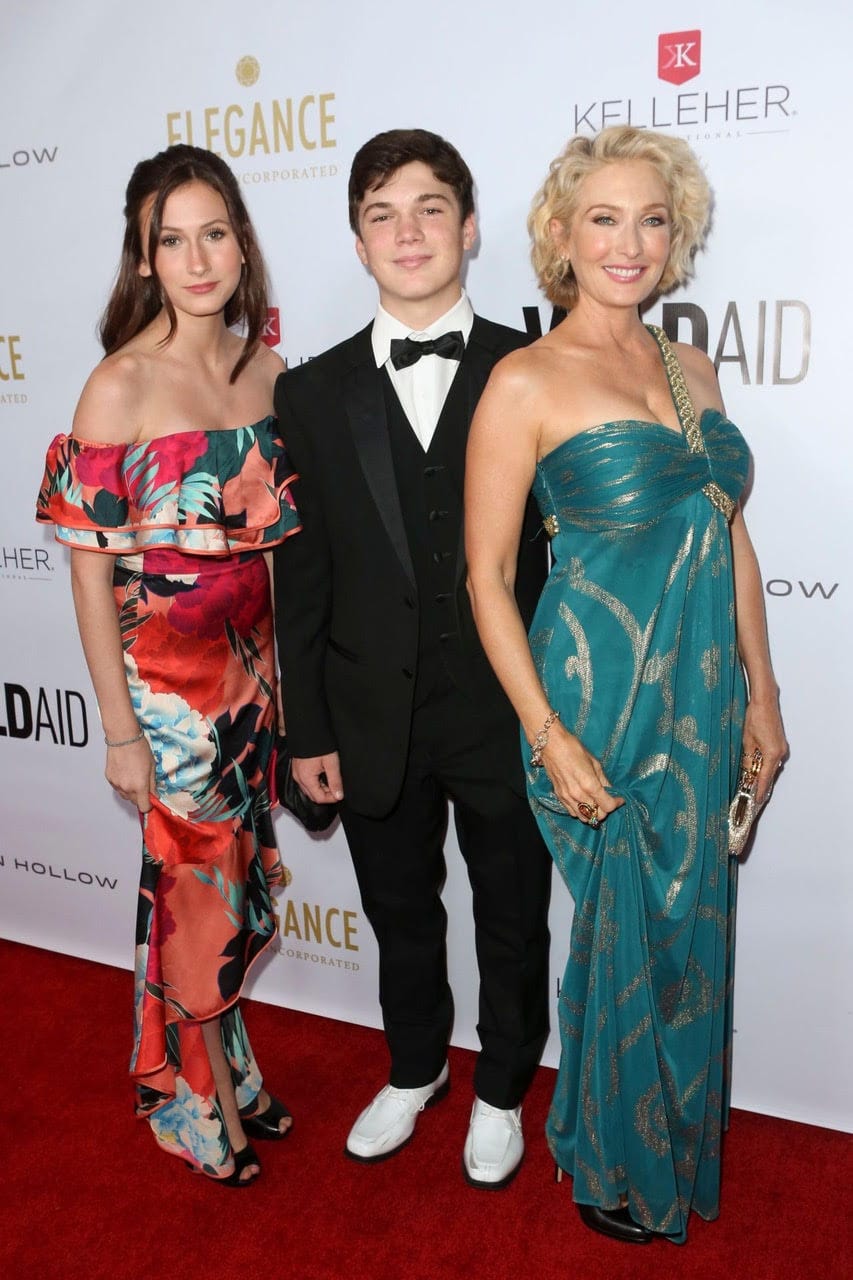 Amber was joined on the red carpet by her teens, Tallulah and Roan.
"It's so important for me to involve my family in pursuits of giving back and paying it forward. A giving heart is a beautiful thing, and I try to lead by example for my kids. Of course, the evening was even cooler to them sprinkled with glitz, glamour, and celebrities," she adds.
---
Word is Kelleher International broke the WildAID record for raising the most donations in one night.
"We could not be more pleased to hear that news," exclaims Amber. "And to spend time with wonderful people, make new friends, new connections, and, most of all, make a positive impact on the planet. As Lupita Nyong'o said – we are all making an impact for the human race.
WildAid is genuinely making waves and has a measurable impact that has changed the culture of illegal buying in our generation alone. But don't take my word for it; check them out yourself and JOIN US NEXT YEAR in San Francisco for their annual Gala on November 14th, 2020! From my experience, it is a beautiful way to make a difference in the world. Let me know if you want to join us next year."
---
[metaslider id=1095 cssclass=""]