Do matchmaking services really work? 
In this digital dating age, people can be highly skeptical of old-school matchmaking services like Kelleher International. After all, how many couples that you know found each other using a professional matchmaker?
If you're one of the skeptics, we understand. Not all matchmaking services are created equal.
That's why we're shining a spotlight on happy Kelleher clients and couples just for you.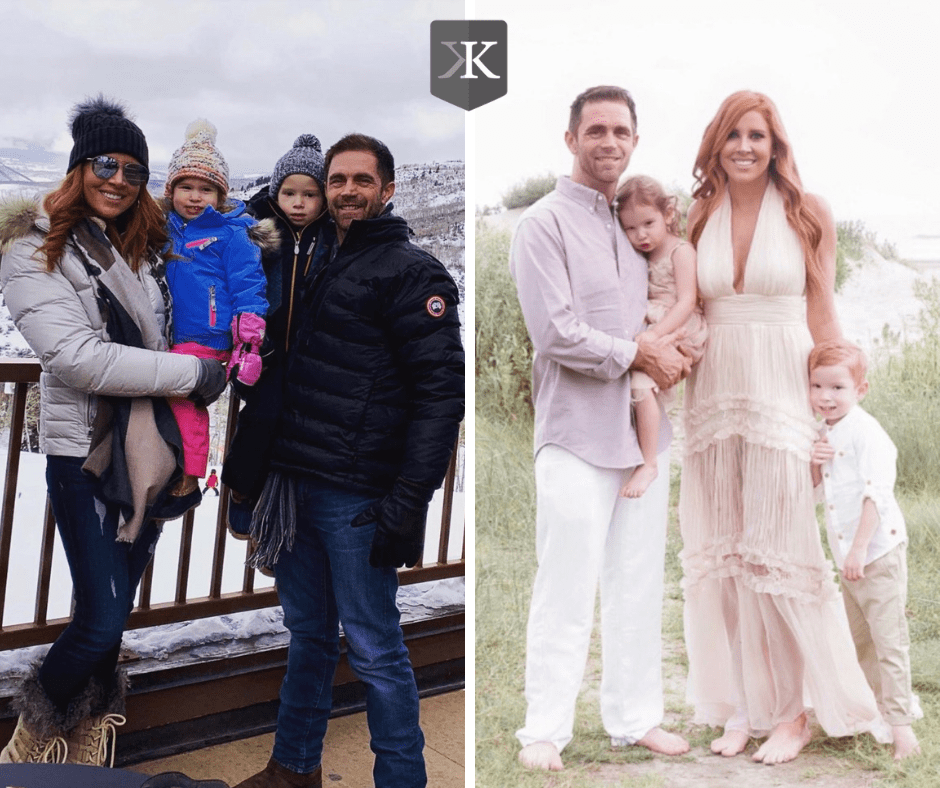 The biggest compliment we receive at Kelleher International is when happy clients refer our matchmaking services to friends or family members. A recent referral reconnected Kelleher matchmaker Sherry Allen with a happy Kelleher couple still growing strong.
Sherry says, "Scott and Regan referred a gentleman to me, and I enjoyed catching up with them when I reached out to say 'thank you.' Scott still raves about Regan saying she's his soulmate, an amazing wife, and best friend. They've had two 'Kelleher babies' and are glowing as a family and are so thankful to Kelleher matchmaking services."
We're especially thrilled when successful Kelleher matches get married and create a family.
Helping clients find their forever love is a joyful adventure – sometimes taking us and them halfway around the world. Kelleher International CEO, Amber Kelleher-Andrews and KI Director of Matchmaking, Kimberly Colgate worked together to find one U.S. client's perfect match in Poland.
"Dan flew halfway around the world to meet Anna," Kimberly explains. "They dated for a few months, did the long distance calls, and eventually broke up because it was just too hard. We continued to match Dan and facilitated a few other relationships. He and Anna stayed in touch as friends and a year or so later, they decided to give it a go again."
The couple fell in love and Dan wouldn't leave Poland until Anna took his hand in marriage. They're now happily married with a darling boy we lovingly call the Kelleher Kid.
"Of course we cannot be one hundred percent successful," says Kelleher matchmaking founder, Jill Kelleher, "but we are changing people's lives for the better in so many ways. We help clients with the task of getting ready for love. And if they are open and also willing to work on themselves, most will find the love they're searching for."
Jill describes our role as KI matchmakers as your "go-between" to making love happen. Our "boutique" style of matchmaking assigns a matchmaker, client liaison, and scout to our clients to provide a truly unique and personalized experience.
"We want every single person we work with to find what they came to us for and we mean it," Jill states. "For over thirty years, I've listened to Kelleher matchmaking clients' needs and wants. We've honed our skills and expertise to develop an incredible database of eligible singles and a team of honest, caring, and compassionate matchmakers to connect them."
"Our Kelleher matchmaking services stand out because of the team we've built," explains Amber. "A client recently messaged me on LinkedIn to share a beautiful note about her experience."
I just wanted you to know that I've been working with an amazing woman, Nahla, who is incredibly talented, extremely easy to work with and goes above and beyond to ensure the matchmaking process is comfortable. She is easy to talk to, gives heartfelt and valuable advice, and sincerely cares about her clients. She is intuitive and brilliant at relationship building. I trust her implicitly with my quest for Love.

-J.R.
So do matchmaking services really work? It depends on who you hire.
As Kelleher International matchmakers, we never stop playing connect the dots.
Kimberly says, "It's all about human connection. I always have my matchmaking radar on when talking to someone. People say or do things that trigger a connection. You can never know who will lead you to the right fit for someone else. This is what happened with Dan and Anna. Her feedback from another connection triggered the match with Dan. It feels like magic how it all can unfold, which is my favorite part of this job. You never know who is going to walk through the door and be the perfect person for a client."
If you'd like to learn more about joining the Kelleher International family, message us here.