At Kelleher International, we think the ultimate dating mindset is perfectly summed up in the old saying, "You only get out of life what you put into it."
Putting yourself out there in life and love is challenging. And we certainly understand the apprehension one feels when handing over the proverbial reins to your dating life.
If you're on the fence as to whether or not to hire a matchmaking firm like Kelleher, we're sharing an example of a Kelleher International client whose model dating mindset changed his life.
It took two years of courting before this particular client finally decided to hire our matchmaking firm. "Once he decided to join the Kelleher network he was very ready to find love," explains Kelleher matchmaker Sherry Allen.
"He came in as the client with the ultimate attitude," says Pamela Nolen, his KI matchmaker. "He appreciated our process and was excited and very optimistic about getting started on his search to finding the one."
Once the process got underway, the team was pleasantly surprised to see his dating mindset remain steadfast.
"He was open to all matches, Pam adds. "Even when a match didn't pan out, he didn't get discouraged or change his attitude. Nothing was going to stop him from finding his person."
The matchmaking process requires us to get personal and have raw conversations with our clients and ask probing questions.
In a nutshell, the key to the process is open lines of communication between client and matchmaker. From the getting to know you process to the post-date feedback process, maintaining an open heart and mind serves you well. Engaging in candid dialogue is the very best way for us to see your authentic self and choose potential matches to pair with you.
"This particular client is proof that persistence and a positive attitude are a perfect combination in finding love," beams Kelleher's director of matchmaking, Kimberly Colgate.
There is no exact formula for finding love but embodying a hopeful dating mindset and being open to matches is the catalyst for making it happen. When this client met his next match, both he and his lovely date felt a strong connection.
"We both agreed we'd like to spend more time together," she told Pam. "We planned a half day of working out, pool time, and a nice dinner. He was such a gentleman, and sparks started to fly before we went to dinner. We have incredible chemistry which is growing – and he has so many of my desired traits – by the end of the day my head was in the clouds knowing he is exactly what I've been looking for!"
Fast Forward-
The couple is happily planning a small wedding slated for this Spring. His fiancé has developed a lovely relationship with his child and has a respectful relationship with his ex. She's naturally fallen into the role of stepmom and is excited for this new life they are building together.
Our client with the ultimate dating mindset is now a delighted man and credits Kelleher's style and feedback process to his matchmaking success.
"I love this story so much," says Kelleher CEO Amber Kelleher-Andrews. "It's an important lesson in saying "Yes" to matches and putting yourself out there."
"He loves Kelleher," Pam delights. "He felt I listened to him and found just the girl he envisioned. He is so impressed that he gave us a referral, his jeweler who sold him this gorgeous engagement ring. I was thrilled to get a sneak peek! I'm so happy for them."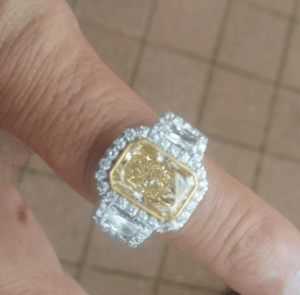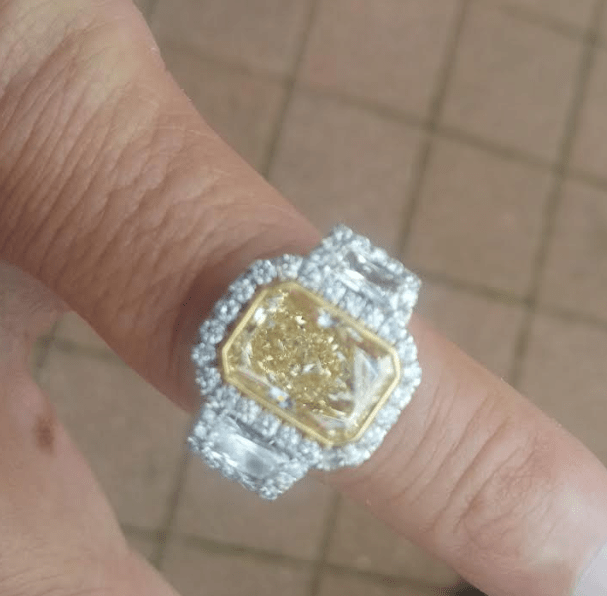 If you are both ready to meet your match and open to emulating this approach to dating, then you're a perfect candidate for matchmaking. Give us a call to learn more and let's get you out there!