If you find yourself reconnecting with an old love, we know it can feel like an old familiar t-shirt in an out-of-body experience. But before you slip back in, make sure you're smart with your heart.
"The Golden Globes got people excited about a potential Braniston Part II. As a matchmaker to celebrities and international executives, I was asked to share my thoughts on a Brad and Jen reunion in this interview with Mirror Celebrity News," explains Amber Kelleher-Andrews, CEO of Kelleher International. "The feelings of reconnecting with an old love can catch you by surprise, and how you show up for that moment is everything. If you happen to be the former Hollywood "it" couple, Brad Pitt and Jennifer Aniston, you're doing that under a microscope." 
No matter who you are, remember that reconnection can mean a lot of different things. Here are some things to consider before rekindling old love.
Whatever you do, don't overthink it.
The best way to do that is to let the familiarity keep you present and comfortable around them. But remind yourself how many years it's been since you were close. So approach the moment with a new curiosity. And have fun!
Don't define what it is – or what it was. Just be.
Hold no attachment to outcomes or chemistry or feelings. Be in the flow of this new chapter of whatever you're becoming. Enjoy your old best friend. Reminisce only of the good stuff. There's no need to rehash the bad. It cannot be changed. Consider why you've chosen to explore reconnecting. Maybe your friendship deepens, and old wounds heal. Moments like that often rekindle love.
Remember that people evolve.
Make an effort to get to know the new version of your old flame. Yes, it's nostalgic to remember your ex's favorite drink or home-cooked meal but short of that, allow yourself a chance to get to know their latest iteration of self. Allow them to show you who they now are. And, you, of course, showcase the new you.
Love each other no matter what.
If you're communicating with an ex-love at all, that means you care for each other. Remember to be intentional with your words and actions. Be truthful, clear, and kind as you ebb and flow through your personal journey together. Until you together decide to define it.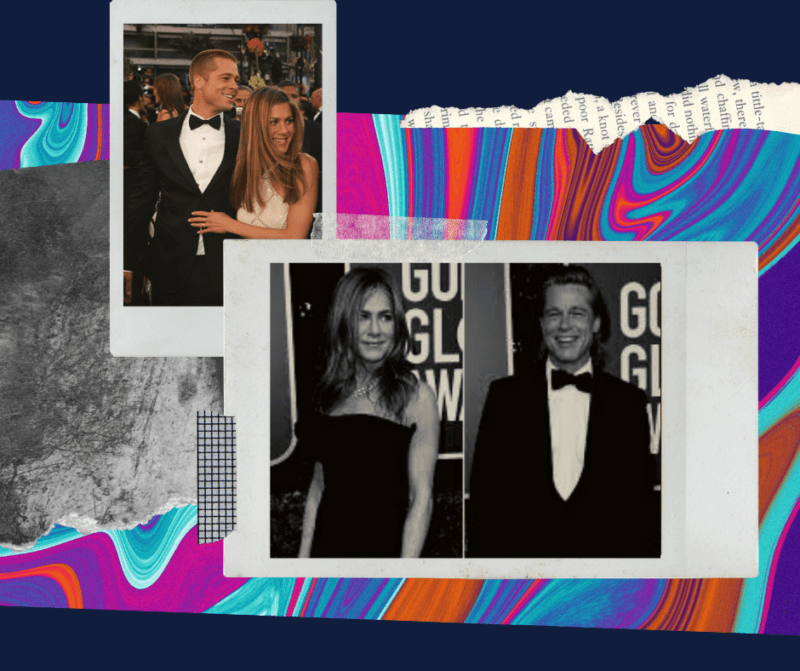 As for Brad and Jen, "All of Hollywood is secretly rooting for them," Amber says, "the two just seem to bring out the best in each other."
To be honest, that's really all there is to it. If it's meant to be it will feel incredible and fulfilling. And you'll both know what to do next because your hearts will lead the way.
If your heart led you here, give Kelleher International a call to learn more about executive matchmaking for your love life.