If you're dating someone that you really like, but you don't quite "get," perhaps it's time to meet the parents.
We're celebrating a newly engaged Kelleher couple over at HQ in San Francisco this week, and the couple's parents have something to do with it.
The Kelleher International CEO Club matchmaker leading the celebration is Molly Davis. She explains, "I love what we are doing here! These are two particularly precious people, and I could not possibly be more excited for them. A year ago, we weren't certain this match would last. As with most relationships in the early stages, they hit a couple of rough patches."
The beauty and benefit of having a team of matchmakers are that you have support throughout the journey of finding your one.
Kelleher National Director, Sunya Andrews, explains, "We were able to coach them through the communication snags and help them realign with each other. And they made it past the roadblocks and connected on a deeper level."
One of the things that helped them better understand one another was when they finally met the parents.
"Families are the fabric we're cut from," says Amber Kelleher-Andrews, Kelleher Matchmaking CEO. "Our personalities, habits, core beliefs, and demeanor stem from childhood and the way we're raised. Knowing your partner's family gives you a deeper glimpse into who they are at their core."
The odd habits or tendencies that might annoy you about your partner start to make more sense. As we age, most of us begin to notice our parents in our behaviors, tone of voice, and turns of phrase.
"Oh, wow! He can't help it. His entire family does that." 😆 With that aha moment, the habit or tendency can even turn from annoying to comical. And when you truly understand someone, you know better how to show up for them in a relationship. 
How do you know when it's time to meet the parents?
During the first few months, while you're feeling out the connection, you'll naturally want to introduce your match to your best mates and meet theirs. A lot can be gleaned about your partner by observing them in their friendships. And how they treat you around their inner circle is also telling.
When that hurdle is cleared, and your gut tells you to keep going – even though you still have doubts – it's time to meet the parents.
"Ask your significant other's parents the simple, thoughtful questions they're likely to ask you," says Kelleher International founder, Jill Kelleher. "Things like where they were raised and how they met. It allows them to do the talking and helps you gain perspective without peppering your partner with questions about their past."
Notice the family connection and interaction.
There's so much nuance in family dynamics to explore. So be present and soak it all in. 
You'll immediately notice your partner's traits in various things each parent says and does. How do they react to situations like being late or accidentally making a mess? And notice the tangible clues like the way they dress or decorate their home that might look familiar. All of these things, big and small, are part of your partner's story.
The mannerisms that seem so odd might totally make sense now. Let each of those things help build your understanding of who they are.
Once the picture is clear, you'll know if they're the one.
That's not to say you'll ever know everything about your partner. But by committing, you'll have the opportunity to continue uncovering their personal story. And together, you begin writing pages of your own story.
And of course, we won't leave you hanging on the proposal details we're celebrating!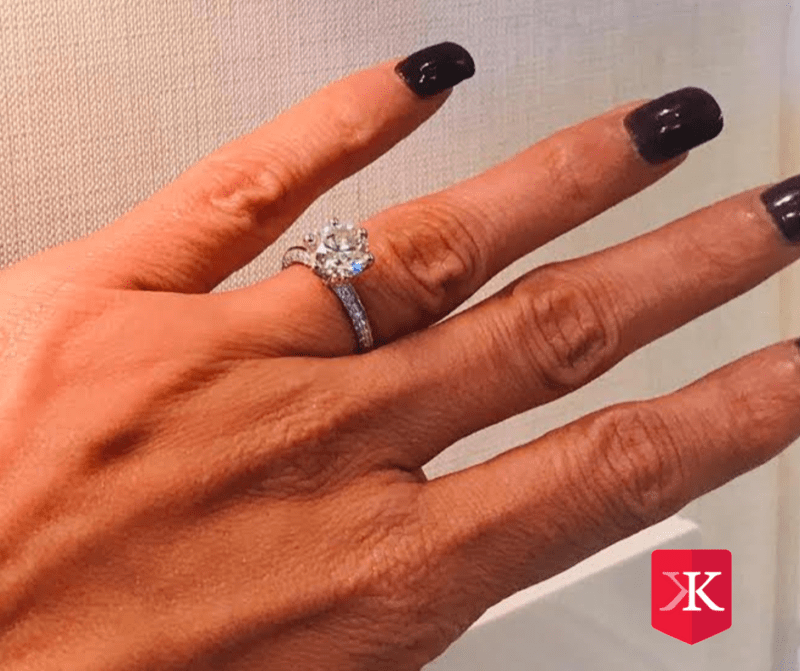 Molly sets up the moment, "He surprised her on a recent trip and had their hotel suite decorated with flowers and pictures of their past year together hanging from the ceiling on ribbons. He even had pictures of her dog hanging amongst them. He pulled it off with the help of the hotel staff while she slept."
Are you ready for love? Contact us to learn about executive matchmaking services.