At Kelleher International, we love celebrating the holidays, but it seems the pressure of gift giving overshadows the reason for the season. Each year it seems we get further away from the true meaning of giving as we fall into the marketing traps of thousands of brands bombarding us with not-so-subtle pressure imploring us to buy the perfect gifts for our loved ones.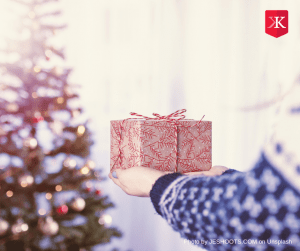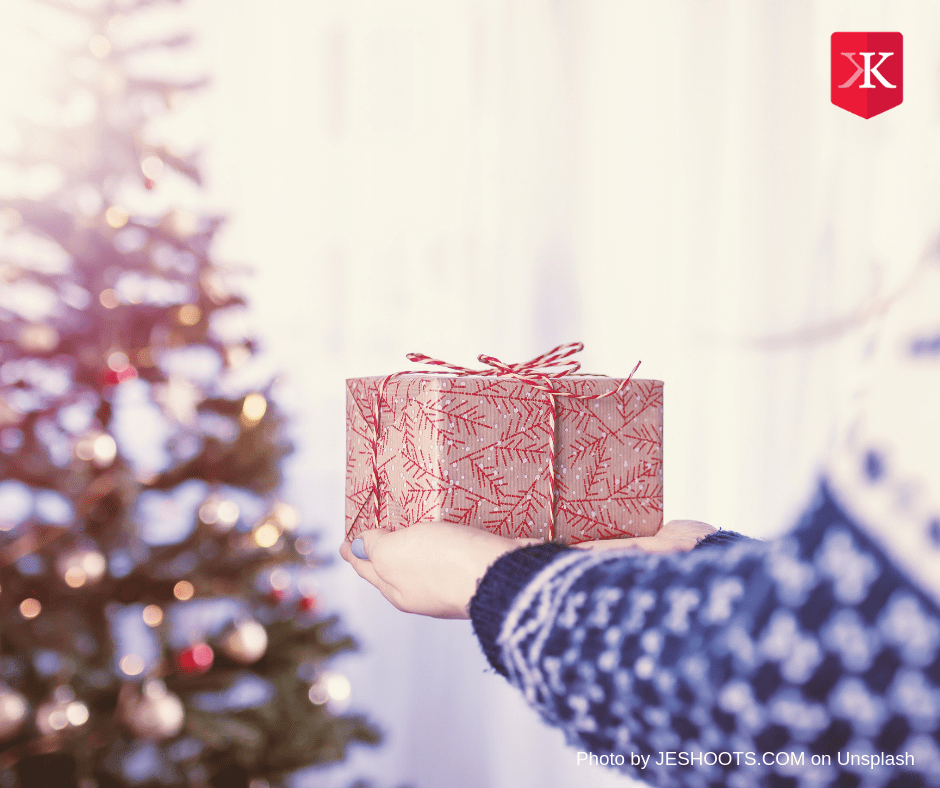 And we get it. Thoughtful gift giving is a big deal – especially if you're in a new relationship or you are/aren't ready to take things to the next level. Maybe you're meeting your significant other's family for the first time and will be giving the gift in front of them. It's natural to worry about the message your gift giving sends. And it's important to remember that the cash value of a gift isn't what makes it special.
If you need some help finding your gift giving groove, our Kelleher matchmakers are here to help. We're sharing some creative and inexpensive gift-giving ideas based on some typical messages you might want to send to a romantic partner.
"This is new, but I like where it's going."
If you want your new love to know that you're taking it slow, but that you're committed to seeing where things lead then consider creating a gift around an event or activity happening in the future. Maybe a band you both love will be in town in February. You purchasing tickets now and gifting them during the holidays tells your partner that you're sticking around without you saying a word. Place the pair of tickets on the tree in a flirty Christmas card with a promise of dinner and music and your excitement to share the experience together. The same concept is excellent for planning a weekend road trip to someplace you've talked about visiting together.
"I feel good about us, and I'm ready to commit."
Are you ready to move out of the casual dating phase? This means you're prepared to commit to an exclusive relationship and the responsibilities that come with being a couple. If that's where you are this holiday season, your gift could be a box or basket full of his/her favorite toiletries, a drawer organizer, and a set of hangers. Wrapped separately is the key to your house on a thoughtfully chosen keychain that represents your knowing of them or an inside joke you share. If you're already passed the "key" phase maybe it's asking them to make it permanent and move in full-time.
"You're the one."
The holidays are a romantic time to propose if you know you've found your match. Proposals and gift giving seem to get more and more elaborate these days. Smartphones make it ridiculously easy to capture the whole experience on video and "go live" on social media. If you and your partner are into that sort of thing, we aren't here to stop you.
But, we would like for you to consider this. Your love and desire to commit to another person is something to honor. Instead of spending a week choreographing a dance that your whole family participates in how about writing a love note? Express all of the reasons you cherish your relationship and why you want to share your life with him/her. This requires so much more vulnerability and honesty and self-reflection. But if we're honest, that's precisely what is needed for a successful marriage, so it's good practice. And, it will likely take you just as long to prepare the love letter as it will the "proposal dance" choreography coupled with the Skype dance practice sessions with your siblings. But, gifting your feelings on paper to the person you want to spend the rest of your life with before you propose is priceless. If you reread it to your spouse every year on your anniversary and keep adding new reasons to the list, it'll be the gift that keeps on giving.
"I'm still sure I made an excellent choice."
Maybe you're in a long-term committed relationship, and you've had a few rough patches this year. Remember the value of a gift isn't measured in currency. Rather than reassuring your love with a new Louis Vuitton bag, plan an experience together. Create an opportunity to reconnect and rekindle through a couples adventure. Schedule time on the calendar to go somewhere neither of you have ever been. And, let part of the gift be that you plan it together. During the holidays that gift giving might present as a basket with a bottle of bubbly, some favorite snacks, a top destination travel book, a calendar, and a message for a date night to plan your romantic adventure. All life adventures have some road bumps so celebrate when you know you chose the right partner for the journey.
No matter what stage you are in your relationship remember that the most important aspect of gift giving is the connection that it offers. Whatever you do, don't just buy a gift for the sake of giving. A gift implies caring. And as a general rule, if you don't care enough to choose a thoughtful gift for a person, then there's no reason to give in the first place.
Now we'd love to hear from you. What was the best (or worst) gift you ever received from a significant other or someone you were casually dating? What did that gift say about your romantic connection? Please share your thoughts and stories in the comments section below.
Happy holiday shopping and gift giving from Kelleher International.