As we all hunker down in our houses, some of us are thinking about this weeks Holidays and how different it will be this year. Our inability to go to houses of worship this week or share meals with our extended family and friends will be a big shift for a lot of us. Not being with loved ones near and far is one of the biggest drawbacks of life these days. But there are many ways to keep spiritually fit and remain connected right now.
Meeting 'Face to Face'
Getting together for meals via some of the popular video conferencing platforms for a virtual date is a great way to stay connected. Extended phone chats or writing a letter to a parent, sibling or love interest that you can't be with right now, are always a few ways for meeting up and connecting.
"We are experiencing such an explosive growth in our members' satisfaction right now because of the experiences they are having through Kelleher Virtual Date" says Amber Kelleher-Andrews, CEO of Kelleher International. "We have even coached them through the video conferencing apps so that they feel comfortable using it more with their friends and family. It's been a huge boost to them staying connected with romantic interests and friends!"
Cooking and sharing a meal together virtually is a great way to connect and keep fun and romance in your life right now. "A couple that we matched virtually cooked the same meal together and then dressed up for a candlelit dinner with wine and all the fixings. They have met virtually every day since and they can't wait to finally meet each other face to face. It's all very romantic and exciting" says Amber.
Spring Cleaning
As birds chirp and flower blooms, nature's signals are telling us to nest. Spring is always about new beginnings. There are a lot of things we can do this Holiday week to invite new opportunities for growth into our lives. In Marie Kondo's book, "The Life Changing Magic of Tidying Up", her philosophy about clutter is that we should only hold on to the things that give us joy. It follows that when we clear our closets and spaces of things we never use or don't particularly love, the universe opens up a space for us to find the things we will get joy from.
This is also the perfect time to reevaluate our relationship with ourselves and others. What do we really want and need in a healthy relationship? How can we be better versions of ourselves? Better friends, daughters, sons, siblings, mothers, fathers and lovers? Taking the time to explore and work on these aspects of ourselves goes a long way to sustaining joy in our lives.
Self Care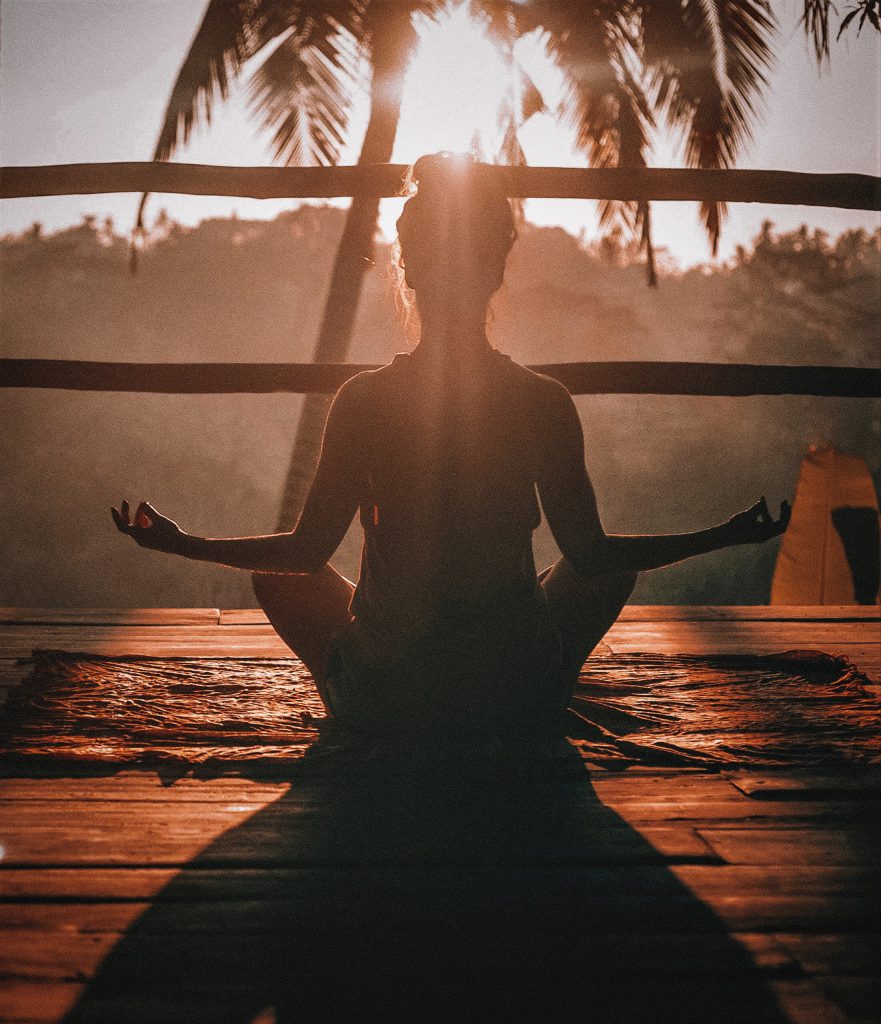 There are a few simple things we can do daily that will keep us emotionally and spiritually in tune.
Meditate. Keep it simple and short at first. Deep relaxing breaths and turning inwards clears our minds of unwanted and unhelpful thoughts that limit us. When we are able to quiet our minds we open the space for clear signals from a deeper place in our consciousness that are more helpful, encouraging, wise and enlightening.
Pray. However you choose to do it. Prayer has always been one of the greatest soul soothers. Even if we can't get to the places of worship this week that we normally would, we can all celebrate and worship from our homes with our immediate family or get on a video call with one or two loved ones and share the moment together.
Exercise. Just 20 minutes a day can make a big difference. A brisk walk or run outside for a quick dose of fresh air and vitamin D can reset your whole perspective. And there's tons to do inside as well. Yoga, stretches, jumping jacks or just plain old dancing around the living room to your favorite tunes. Turn it up and have FUN!
Let us take on this unique and unprecedented challenge in a warrior-like way that will not only help the health of our society but also change each of us in a deep, meaningful and positive way.
May you all find a way to enjoy this Holiday however you choose to celebrate!